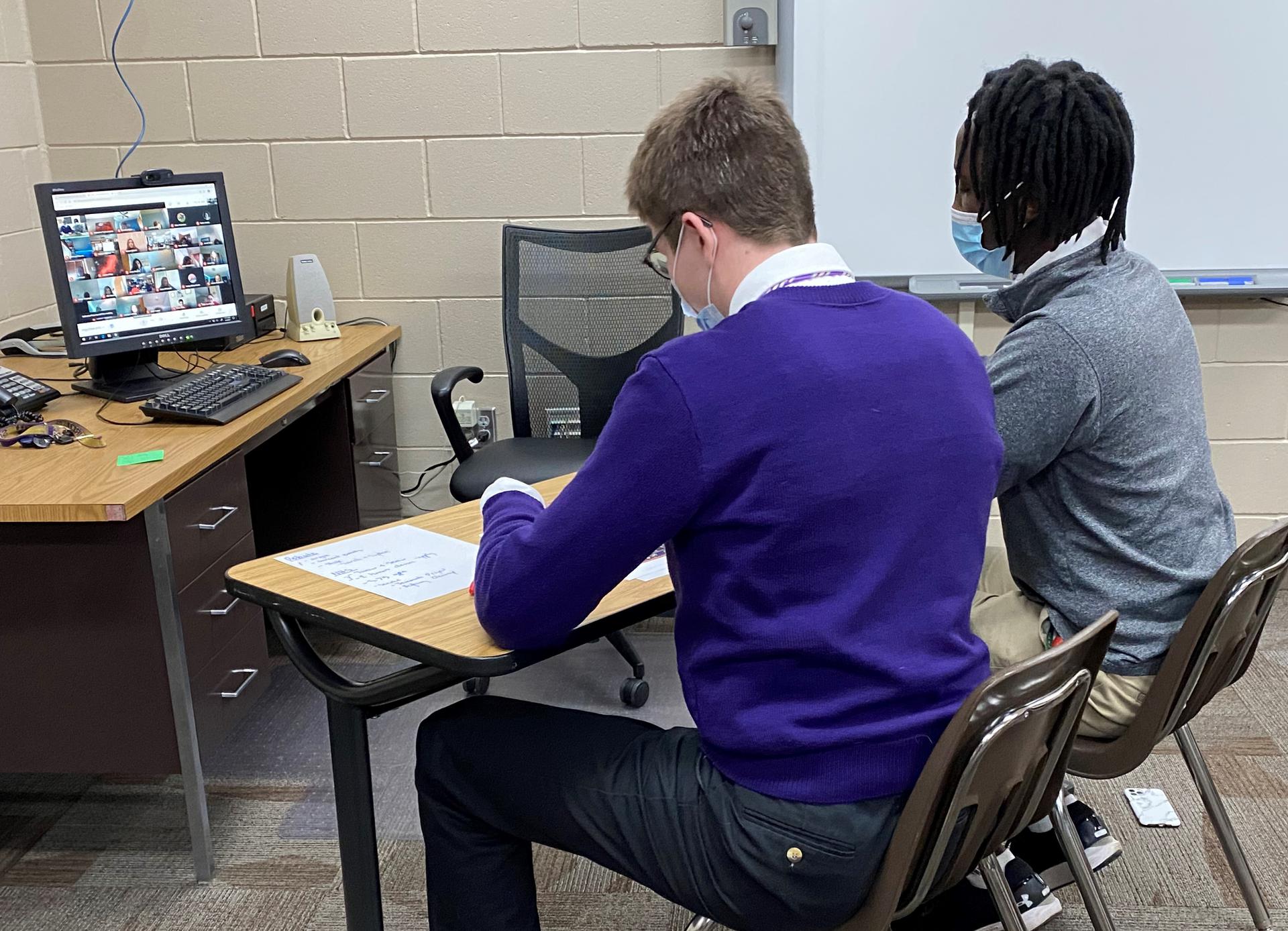 For the past few weeks, RCS 8th grade students have been invited to participate in some enjoyable virtual activities that have showcased Lourdes High School in a non-traditional format. From virtual visits and Google quizzes, to keychain tours, the LHS student Ambassadors have created videos, fun trivia and other unique interactive activities to share the Lourdes experience. Today, Senior Student Ambassadors Jason Kaiya and William Plutowski called BINGO games with students from St. Francis of Assisi and the Co-Cathedral of St John during a virtual 8th grade visit. Whether in person or online, students from both schools participated in this lively event during their school guidance time. Special thanks to Robin Alcala, Nancy Gaudet, Ryan Todd, Susan Claypool, Jessica Wilkes and Darlene Vincent for facilitating this fun event!
Sarah Groven
Director of Counseling
Please contact Ms. Spring if you are in need of transportation in the fall. We are looking to ascertain how many families need assistance with transportation for the fall.
Wearing masks properly is imperative during the pandemic so it is important that masks should fit securely over the nose and mouth. Since we have had to wear masks for quite some time, the straps of masks can be stretched out so they no longer stay firmly over the nose when the wearer speaks or leans down. Please check whether your student needs a new mask; if there is a difficulty with obtaining a new mask, please contact us.
Adoration will be held in the Lourdes Chapel every Friday morning, 7:15am - 12:00pm, during second semester. Parents and members of the Lourdes community are invited to come and pray with us. For more information about Adoration and our COVID protocol, please contact Katherine Smith (ksmith@rcsmn.org).
We are also looking for people to sign up for a weekly Adoration time. If you would like to sign up for a regular time, please email Katherine Smith at ksmith@rcsmn.org.
Andrew Rho is our Fine Arts Student of the Week. Andy currently plays the horn in concert band but can also be seen playing many other instruments. Andy plays the mellophone in marching band, the drum set in winter drumline, and has even played trumpet in Hi-Lighters. Andy was one of eight to receive the Youth In Music marching band scholarship. Andy can also be found working behind the scenes in the tech booth working to put on other fine arts events.