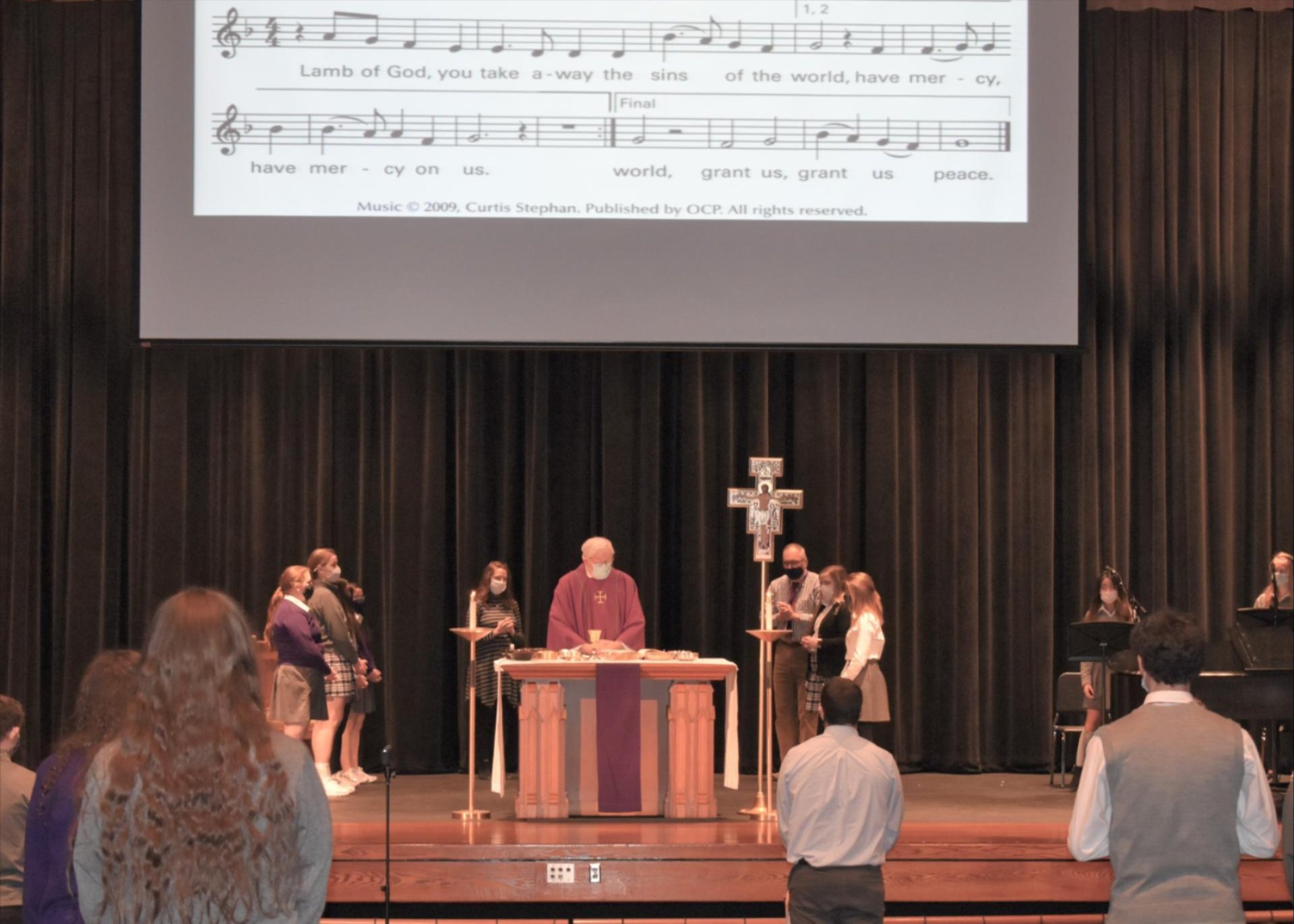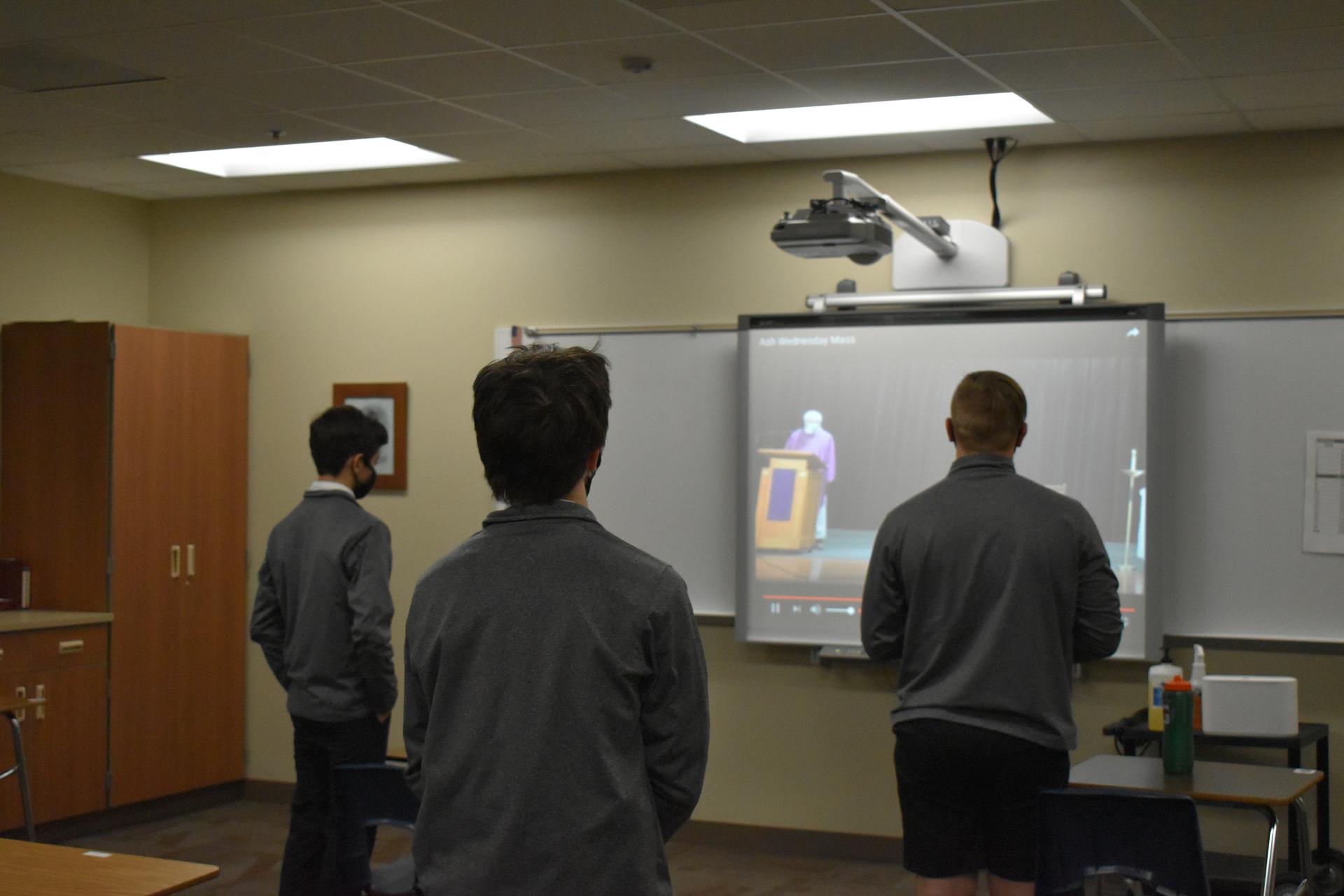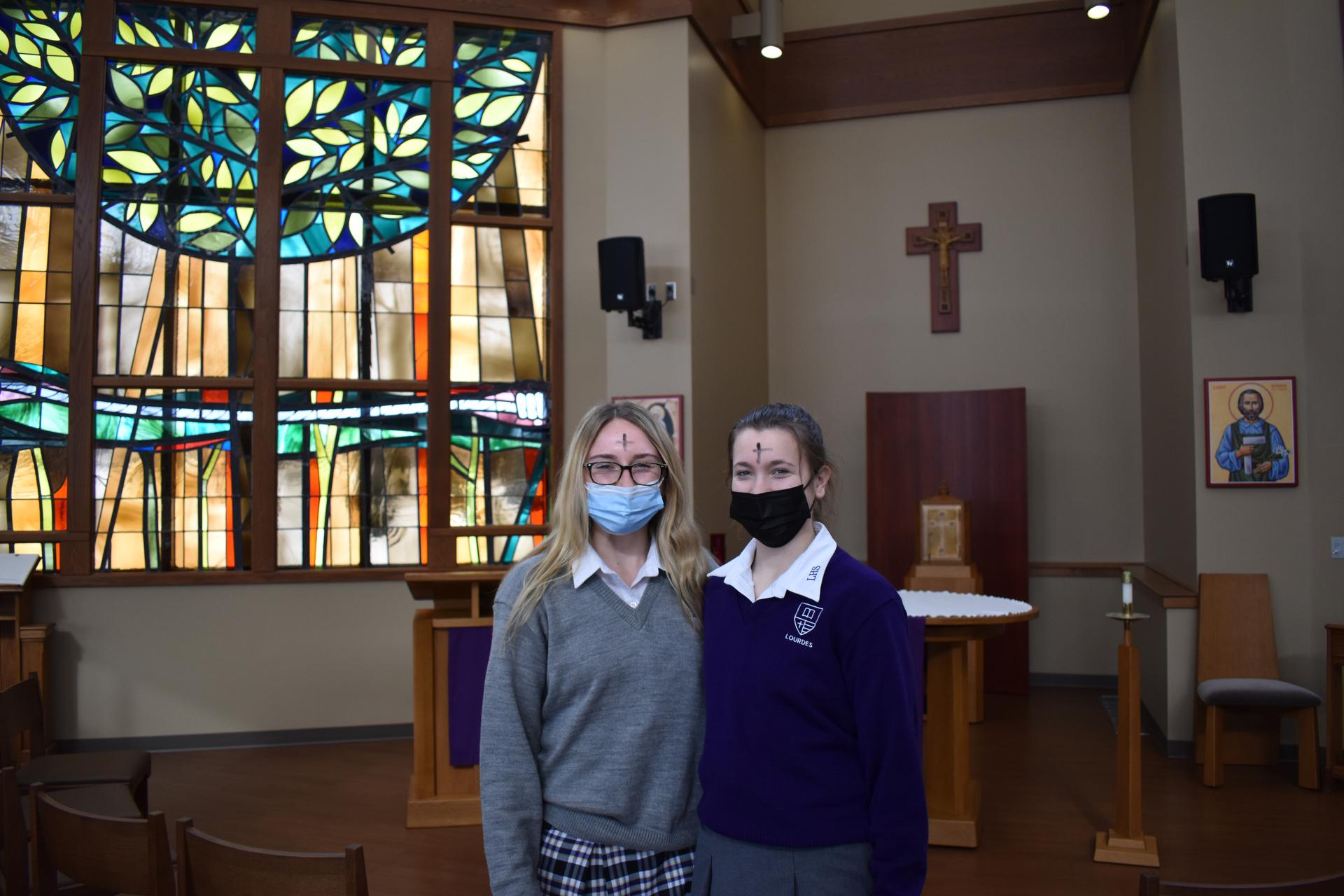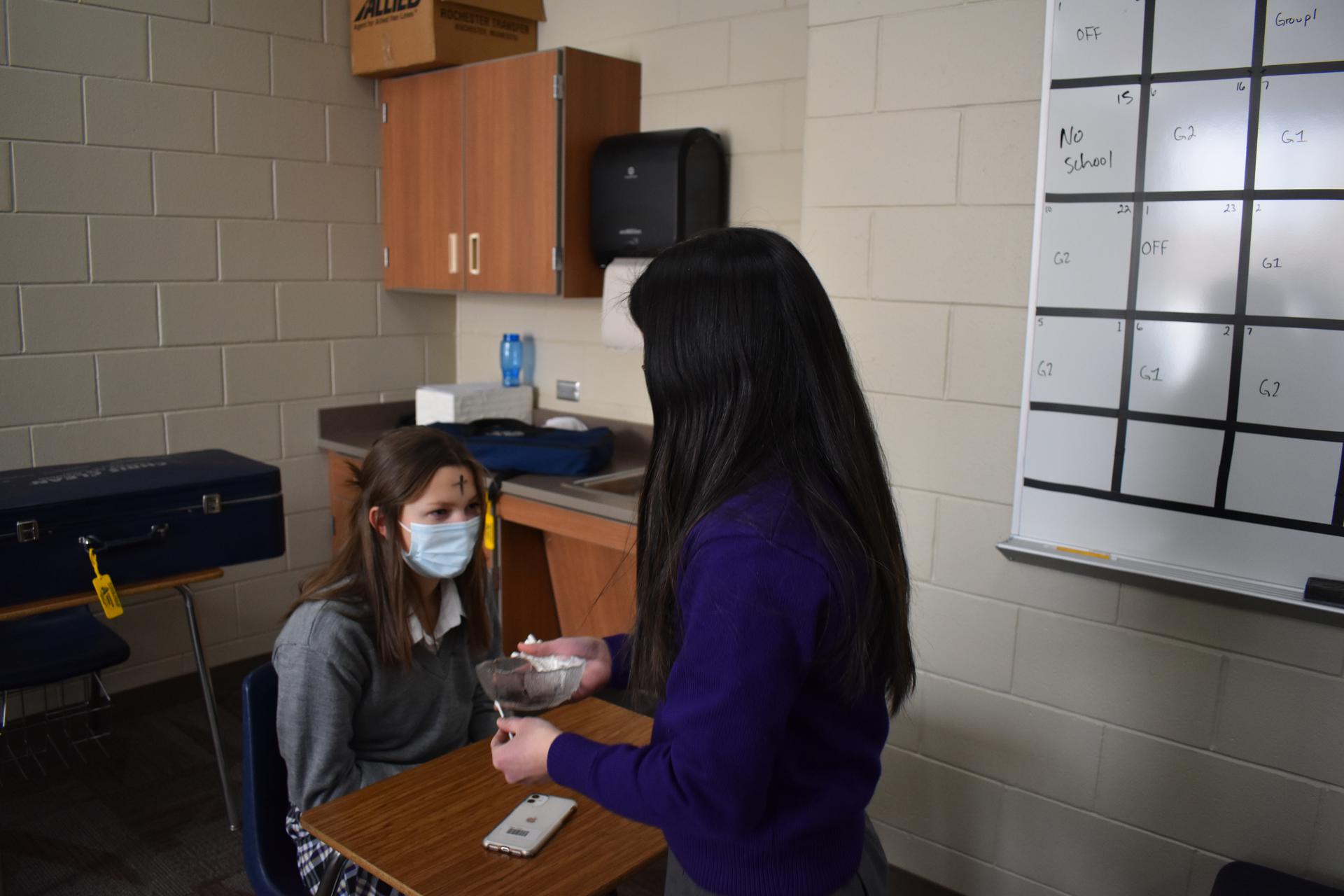 The Lourdes community came together to celebrate Mass on Ash Wednesday. As we began Lent with ashes, fasting, and time set apart for God in prayer, we were reminded that God gives us the season of Lent so that we might recognize our need for Him and His constant offering of mercy to us. Father Loomis' message at Mass encouraged all of us to embrace Lent as a time of becoming free--free from sin and free to love. As we seek to fast from attachments that inhibit our freedom to love, we will discover God's love coursing through our lives anew, allowing us the freedom to love not only Him, but others as well.
In the spirit of becoming free to love, as a community, we look to those in our society who are deeply in need. This year, our collection throughout Lent will go to supply food and other essential supplies to the people of the Red Lake Indian Reservation If you would like to donate to this cause, checks can be dropped off or sent to the Lourdes Front office through March 4th.
May we continue to recognize those most in need of love throughout this Lenten journey.
Ms. Katherine Smith
Director of Campus Ministry, Theology Teacher
Mid-quarter is Wednesday, February 24th. Please be aware of your student's progress over the last four weeks. Now would also be a great time to reach out to teachers with questions or concerns.
Wearing masks properly is imperative during the pandemic so it is important that masks should fit securely over the nose and mouth. Since we have had to wear masks for quite some time, the straps of masks can be stretched out so they no longer stay firmly over the nose when the wearer speaks or leans down. Please check whether your student needs a new mask; if there is a difficulty with obtaining a new mask, please contact us.
Adoration will be held in the Lourdes Chapel every Friday morning, 7:15am - 12:00pm, during second semester. Parents and members of the Lourdes community are invited to come and pray with us. For more information about Adoration and our COVID protocol, please contact Katherine Smith (ksmith@rcsmn.org).
We are also looking for people to sign up for a weekly Adoration time. If you would like to sign up for a regular time, please email Katherine Smith at ksmith@rcsmn.org.
Fine Arts Student of the Week
Grant Jones is a choir student who was selected for the All-State Choir as a Junior. He has also been selected 3 times as a HVL Honor Choir member, a member of Center Street Singers for four years and is highly involved in the music department. He also sings in the church choir and cantors at his parish. Recently, he has been singing the National Anthem at home athletic events. He is always working to improve and to help those around him continue to improve as well.
The State of Minnesota has announced the launch of the Minnesota COVID-19 Vaccine Connector, which is a tool that helps Minnesotans find out when, where and how to get their COVID-19 vaccine.
This system is a proactive way for all Minnesotans to indicate their interest in receiving a vaccine, so that when they become eligible, they can be alerted and connected to resources to schedule a vaccine appointment.
All Minnesotans who would like to receive a COVID-19 vaccine should fill out the form to ensure they stay updated on vaccination opportunities in their area when they become available.
Click here for more information and to sign-up for the Vaccine Connector.
The Center for Disease Control (CDC) has approved shorter quarantine options under certain conditions. Per CDC Guidelines, the 14-Day Quarantine model is still the most effective at mitigating the spread of COVID-19. However, due to the burden this extended period of time places on families, they are now permitting a 10-Day Quarantine Option, which we have adopted at RCS. This is only an option for close contacts outside of the home. If students are exposed to a positive case within the home, they will still be required to quarantine for 14 days.
Click here to read more.