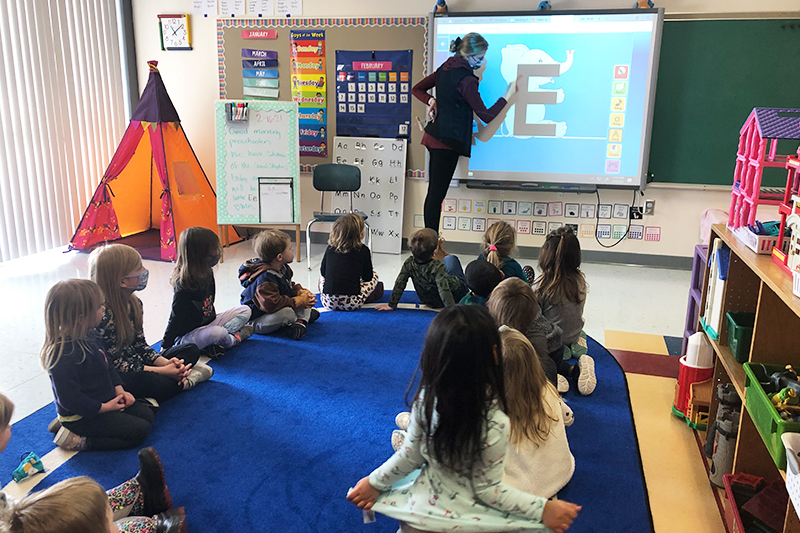 Letterland - Our New Literacy Program

Starting in August of 2020, The Nest program implemented a new literacy and phonics series called Letterland at all of our preschools. This new series features letter sounds and phonemic awareness through the use of colorful stories, catchy songs, and unforgettable characters. Every day is a learning adventure with our Letterland friends!
Featured above is Mrs. Rebekah Van Buskirk from Holy Spirit Catholic School, implementing the technology software of Letterland to engage her students in learning about the character "Eddy Elephant," or the letter "E."
If you are new to Letterland or want to learn more about the program, please read the Letterland parent guide found in the button below.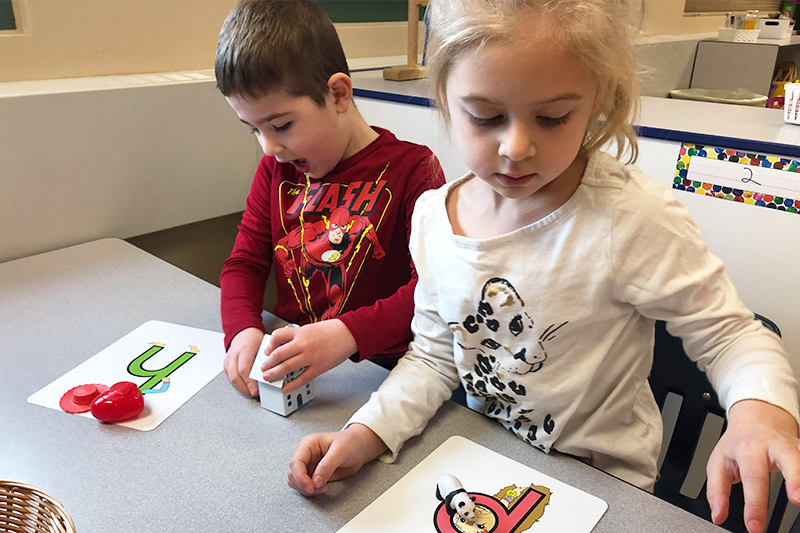 The flexibility of the curriculum allows teachers to create extra fun activities to go along with each Letterland character. Featured here are Jaxon and Bianca from St. Pius X School, who are matching the Letterland characters with objects of the same starting sound.
To view more photos of preschoolers from The Nest completing Letterland activities, click on the button below.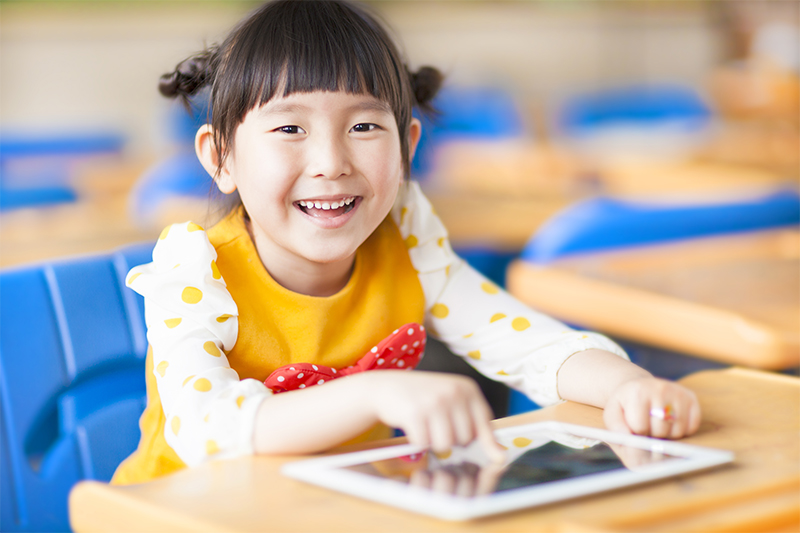 There is a fabulous Letterland app available on iTunes to download for smartphones and tablets. This is a perfect way to reinforce skills that are being taught in our classrooms.
Financial Aid

New this year, all families requesting financial assistance for the 2021-2022 school year must first complete a FAIR application. Even if you have not completed an application in the past, families who plan to request financial assistance must apply to FAIR. Applications must be submitted to FAIR by March 15. After this date, financial aid awards will be limited. Financial assistance requests are considered on an annual basis, and awards do not automatically renew each year. This application can be completed via your School Admin Parent Portal.

Prayer of St. Francis
Lord, make me an instrument of your peace
Where there is hatred, let me sow love;
Where there is injury, pardon;
Where there is doubt, faith;
Where there is despair, hope;
Where there is darkness, light;
And where there is sadness, joy;
O Divine Master, grant that I may
not so much seek to be consoled as to console,
to be understood, as to understand,
to be loved, as to love.
For it is in giving that we receive,
it is in pardoning that we are pardoned,
and it is in dying that we are born to Eternal Life.
© 2021 Rochester Catholic Schools