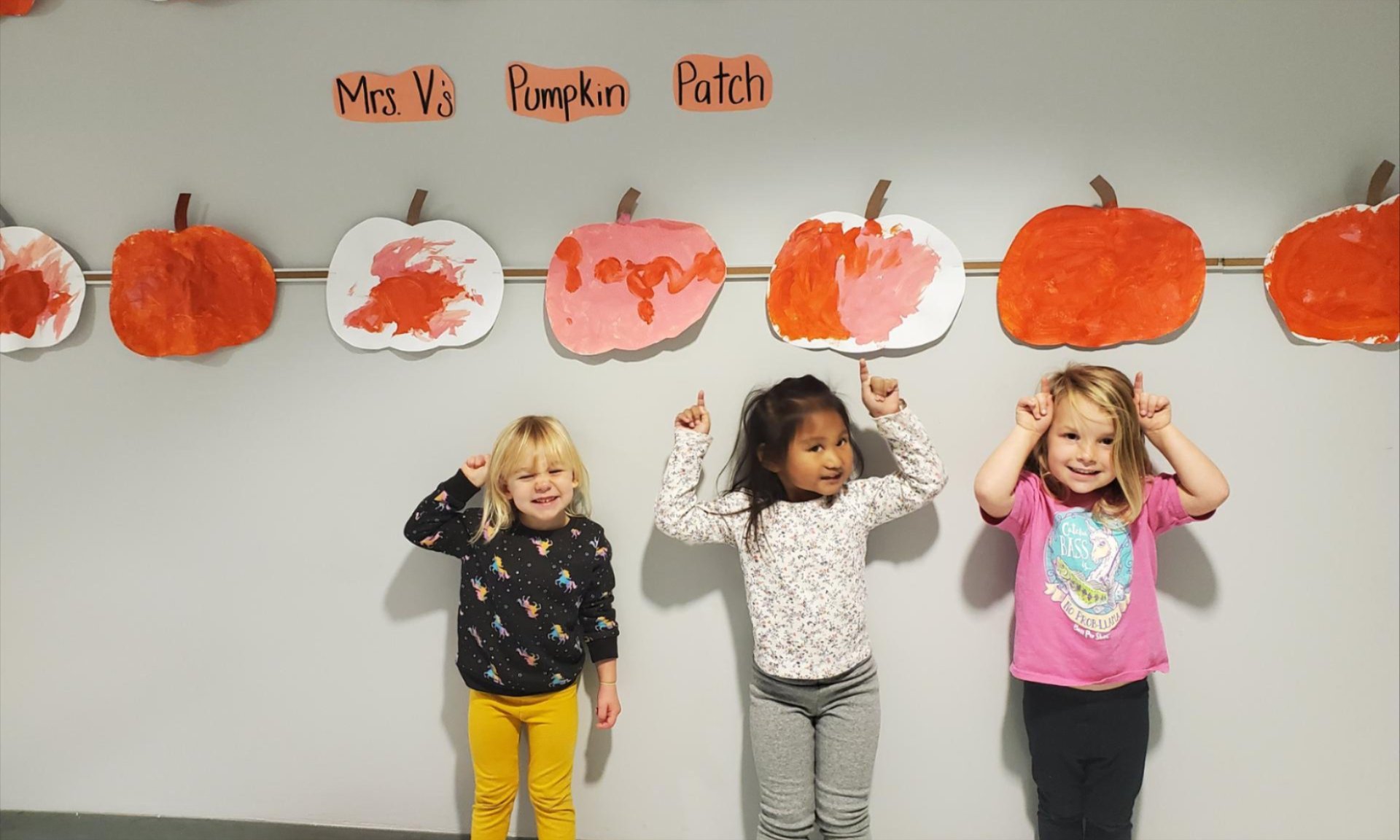 Autumn has arrived (even though this week felt a little like winter)!! There are many signs of Autumn all around the school!! Above we have some preschool friends displaying their beautifully created pumpkins from Mrs. Van Buskirk's bluebird classroom in the Nest . We feel so blessed and thankful to be reaching the end of the 1st quarter with in-person learning! We do so appreciate the continued efforts from all of our Holy Spirit families to do the symptom checks at home before coming to school and equipping your child with a clean face mask everyday!! Thursday, Oct. 29th will be the official end of the 1st quarter! Students will have a NO SCHOOL DAY on Friday, Oct. 30th so that teachers are able to utilize a work day!! Also, just a reminder that we will have a School at Home Day on Tuesday, Nov. 3- Election Day! Classroom teachers will be preparing and sending home learning materials for that day! Enjoy the weekend!
God bless, Miss Heimer
RCS traveling youth basketball for grades 4-8 has been cancelled for this year. This decision was made due to restrictions with COVID-19 and the unavailability of facilities.
RCS will be having 7th and 8th grade boys and girls HVL conference basketball. More information to follow as it becomes available.
Bryon/Lourdes Co-op youth wrestling season registration is now open. Sign up can be found here.
Recreational Program ($25)
Beginner wrestlers in grade PK-6 who want a non-competitive program just to learn the basics. Two-week program.
Competitive Program ($100)
Wrestlers in grades PK-6 who want to wrestle at a competitive level and attend tournaments.
Please click here for more information.
The Eagle Booster Club supports the general growth and development of athletics for students within RCS. Membership is comprised of RCS parents, alumni, community members, and businesses working together with goals to heighten, enhance, and enrich the athletics programs. Members promote and provide a high quality experience for students, coaches, directors, and fans through sponsorship opportunities, fundraising, and volunteer efforts. Eagle Boosters are passionate and committed to supporting the overall mission of RCS through support of athletics. Please consider joining the Eagle Booster Club by clicking here and becoming a member today!
Holy Spirit Catholic School
5455 50th Ave. NW Rochester, MN 5590
(507) 288-8818 | rcsmn.org

Unsubscribe