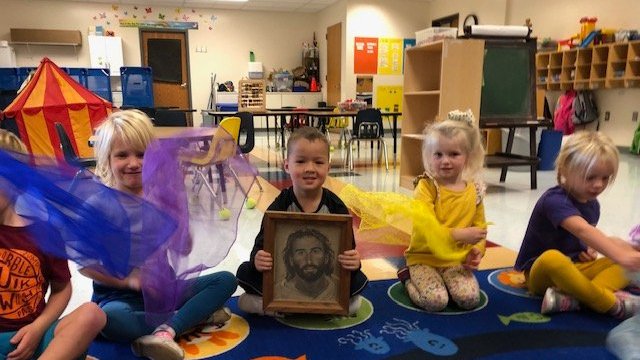 Catholicism is at the heart of what we teach at The Nest. Even so, some families do ask the questions, "What is the secret to raising strong, Catholic children?" and "How do we share the faith at home?" One layperson writes a unique blog, giving great insight into how parents can keep God at the center of their family.
Pictured above from left to right are Liv, Evan, Stella, and Lace from Holy Spirit Catholic School, who are singing the hymn "Jesus Loves Me" with a colorful twist.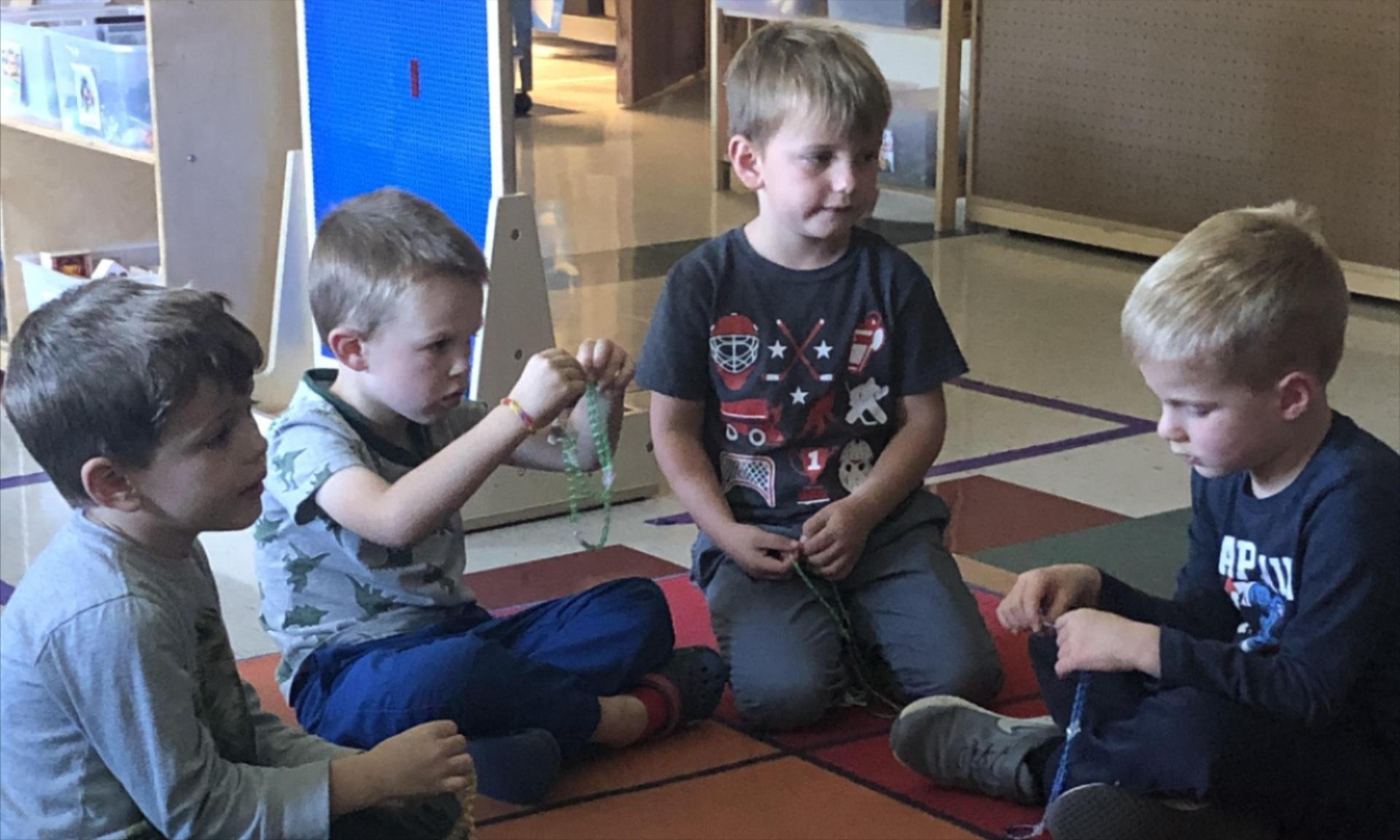 The Feast of Our Lady of the Rosary was celebrated at our schools on October 7.

Featured here from left to right are Riley, David, Dominic, and Harrison from St. Pius X School who are learning how to pray the Rosary with Rosary beads.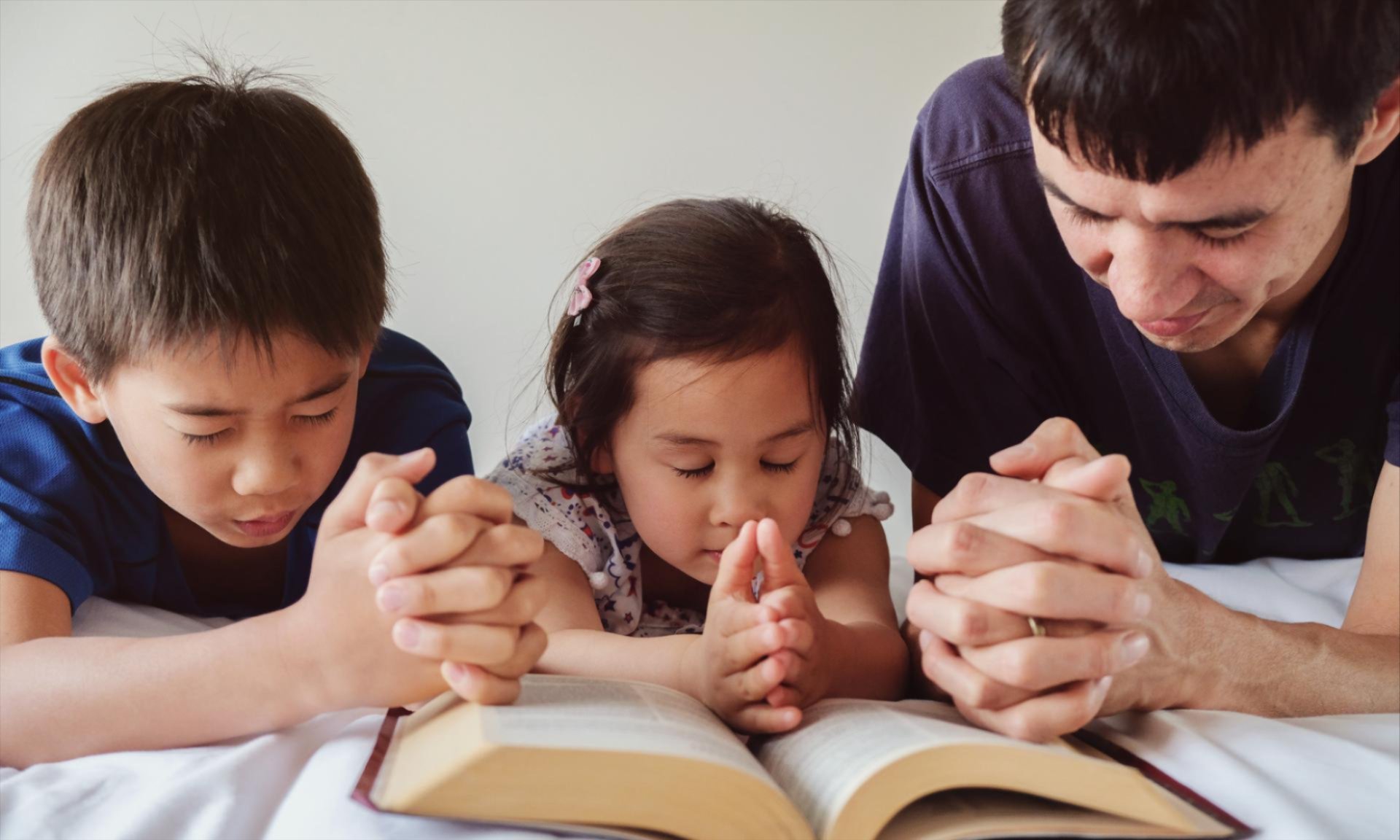 "Prayer is not asking. Prayer is putting oneself in the hands of God...and listening to His voice in the depths of our hearts."--Mother Theresa. Detailed in this article are five fantastic ways to sneak prayer time into your daily life.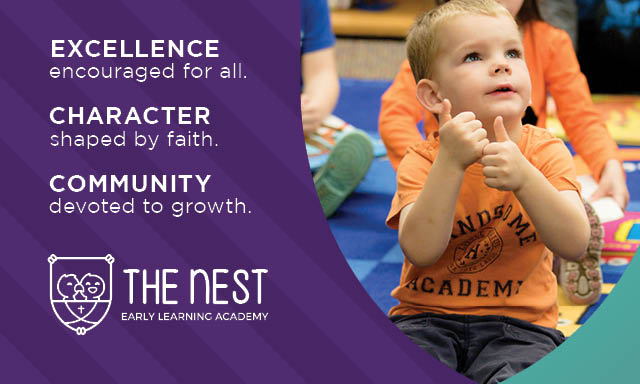 2021-2022 Enrollment Coming Soon! While we're still early in the school year, our preschool team has been meeting and planning for the 2021-2022 school year. Information will be coming soon on how to enroll your student in kindergarten or preschool for next year. As a parent of a current preschooler at The Nest, you will have priority placement, so be sure to complete your registration early.
In November, we will be hosting limited availability Tour Nights for future families. Please share this opportunity to learn more about The Nest with your friends and neighbors! You are welcome to attend one of these evenings; however, we encourage you to reach out to your student's teacher, your principal, or the admissions office if you need assistance in finding the right program for your preschooler.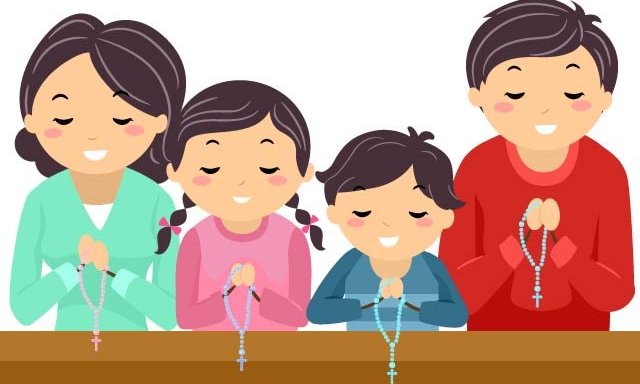 Prayer for Catholic Families
God made us a family.
We need one another.
We love one another.
We forgive one another.
We work together.
We play together.
We worship together.
Together we use God's word.
Together we grow in Christ.
Together we love all people.
Together we serve our God.
Together we hope for heaven.
These are our hopes and ideals.
Help us to attain them,
O God, through Jesus Christ our Lord.
Amen.
© 2020 Rochester Catholic Schools