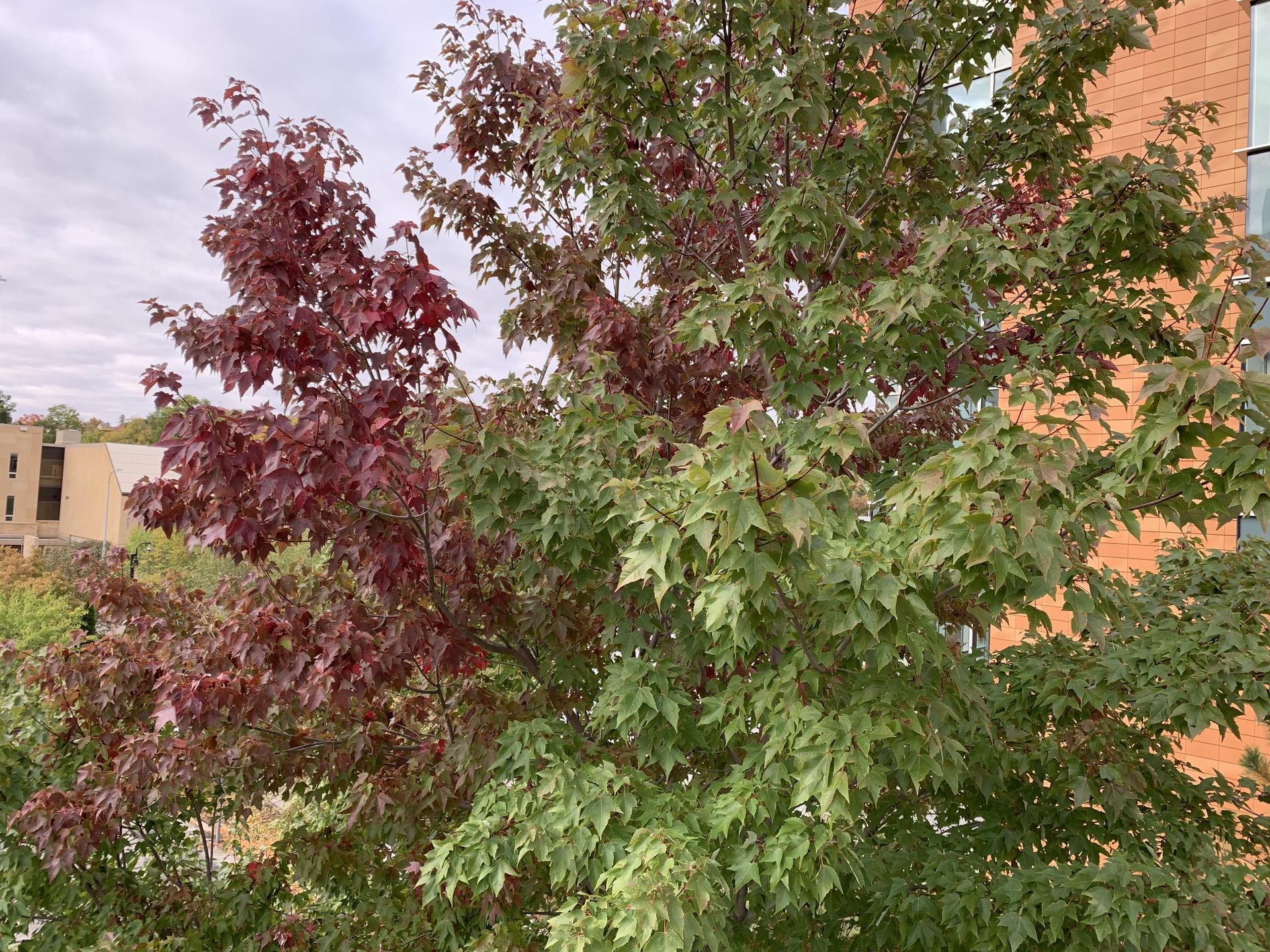 Fall is definitely in the air. The air is turning colder and the leaves are starting to change color. We have reached the halfway point of first quarter. We are very blessed to have such a dedicated group of students, families, and staff members that are coming together to do what is
best for the entire school community.

Please remember to sign up for conferences using the SignUp Genius that was sent out earlier this week. Conferences will be held Monday October 5th and Monday October 12th.

As always, please help us continue to keep the students, staff, and families safe by staying home when you are sick.

God Bless,

Matt Langsdale, Principal

The grass withers, the flower wilts, but the word of our God stands forever (Isaiah, 40:8).
Picture Retake Day
Picture Retake Day has been rescheduled by Lifetouch. The new date is Wednesday, October 14th in the morning.
Student Council Members
Congratulations to our 2020-2021 Student Council Members!
President Taylor Seelhammer
Vice President Ardashir Kocer
Secretary Olaf Krason
Homeroom Reps
6A – Bihun Charlie Deick/Ashlynn Puppe
6B – A. Smith Jada Oppold/Gabe Quinones/Esther Mwanza
6C – Heindel Jaxon Seelhammer/Amelia Beckenbaugh
7A – Powell Reese Espeseth/Rafico Sierra
7B – Hurtado Connor Smith/Daniel Mokua/Robert Baudhuin
7C – P. Smith Nadia Bretton/Caleb Akinbolu
8A – Claypool Olaf Krason
8B – Wilkes Taylor Seelhammer
8C – Vincent Avery Thome
Godfather's Pizza Night
It's dinner for the family and cash for the HSA when you add "Godfather's Pizza" to your calendar for Monday, October 12th! 4:00-7:00 PM Carry out or dine in. Mention St. John's Middle School when placing your order and 20% of all sales will come back to us. It's as easy as calling 288-7515 and then enjoying an easy dinner for the family. Please, no large groups and practice social distancing.
Godfather's Pizza is located at 1611 16th St NW.
Young Authors, Young Artists Middle School Conference
Does your child love to write? Draw? Paint? Make amazing origami creations? If so, they should consider attending the annual Young Authors, Young Artists Middle School Conference. While an in-person conference isn't possible this year, the conference organizers are planning a virtual conference for the week of October 26-30. Please click here to see the flyer for more information about the planned sessions.The cost for each participant will depend on the number of registrations, but will be $10 at most. Please contact Mr. Amundson (bamundson@rcsmn.org) by Monday, October 19th if your child is interested in attending the virtual conference.

Communal Rosary
You are invited to join us in praying a communal rosary for Rochester Catholic Schools here at the Co-Cathedral of St. John the Evangelist on Wednesday, October 7th (The Feast of Our Lady of the Rosary) at 6:30pm in the Church. Please click the following link for more information and to sign-up to help us know how many people to expect: https://www.signupgenius.com/go/20F0A4BADA729A3FE3-feast.
Megan Rodriquez, Director of Formation
Co-Cathedral of St. John the Evangelist Church
MDH Decision Tree
MDH Decision Tree (The path to follow if a student has sickness symptoms)
Thank you for walking through the daily health screen for each of your children and taking their temperatures each morning. Students and their siblings with a temp of 100.4 or higher are required to stay at home.
More common symptoms (fever 100.4, cough, difficulty breathing, new loss of taste or smell) and less common symptoms (sore throat, nausea, vomiting, diarrhea, chills, muscle pain, excessive fatigue, severe headache, runny nose) should be monitored and guidance followed via the MDH Decision Tree.
You can access the MDH Decision Tree HERE.
We appreciate you reaching your primary care provider for guidance as we navigate through these trying times.
October Lunch Menu 2020
Please click here for the October Lunch Menu.
Due to COVID-19, the school-based flu vaccine program will not be available this year. However, community healthcare organizations and local pharmacies are working together to ensure the flu vaccine is available to everyone, anywhere. Click here to see locations in our area where flu vaccines are now available.

This month, the Spirit Shop is open:
- Wednesdays, 5:30-7:00 p.m.
- Fridays, 8:30-10:00 a.m.
- October 9 & 23, 4:00-6:00 p.m.
For more information, visit rcsmn.org/spiritshop
Co-Cathedral of St. John the Evangelist Middle School
424 West Center Street, Rochester, MN | (507) 282-5248

Unsubscribe