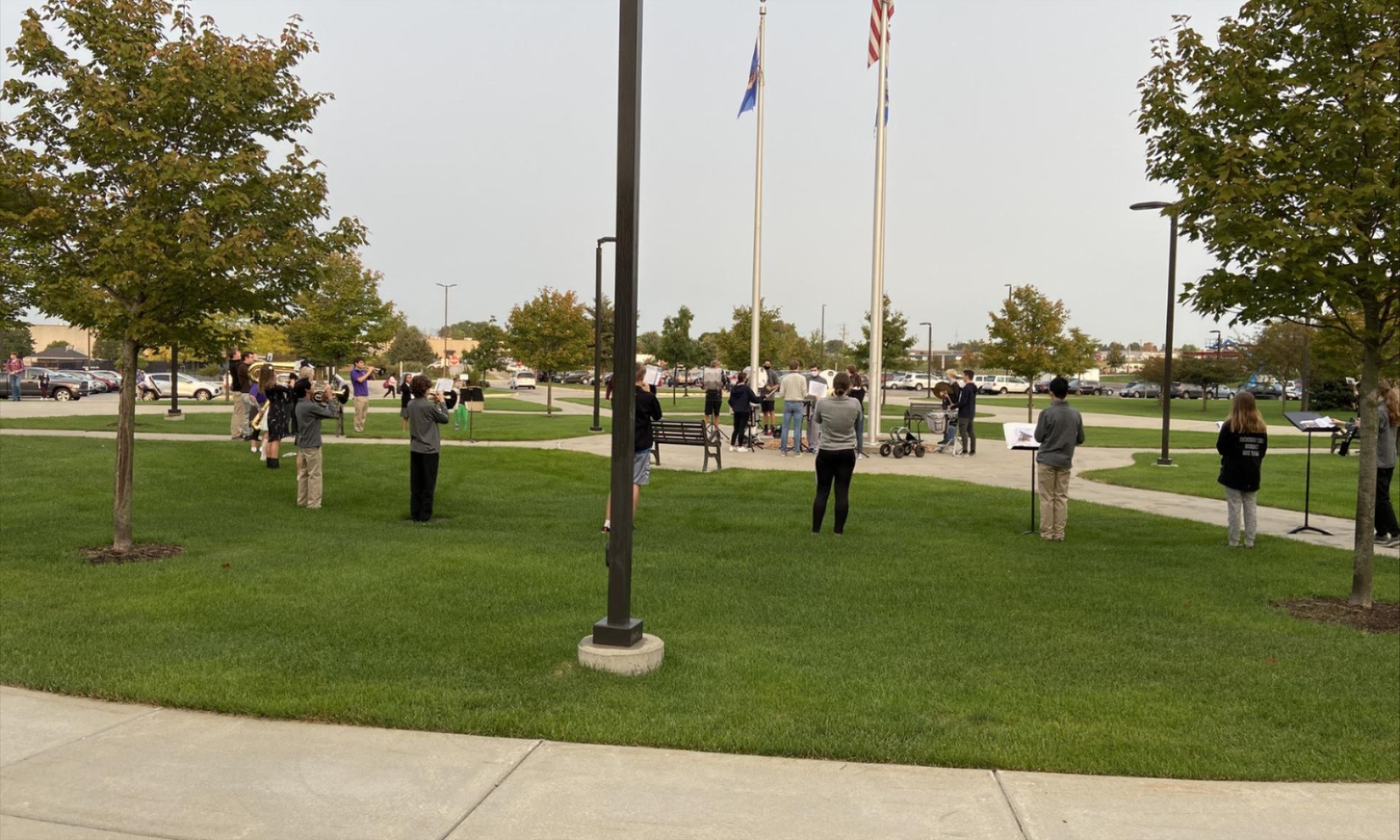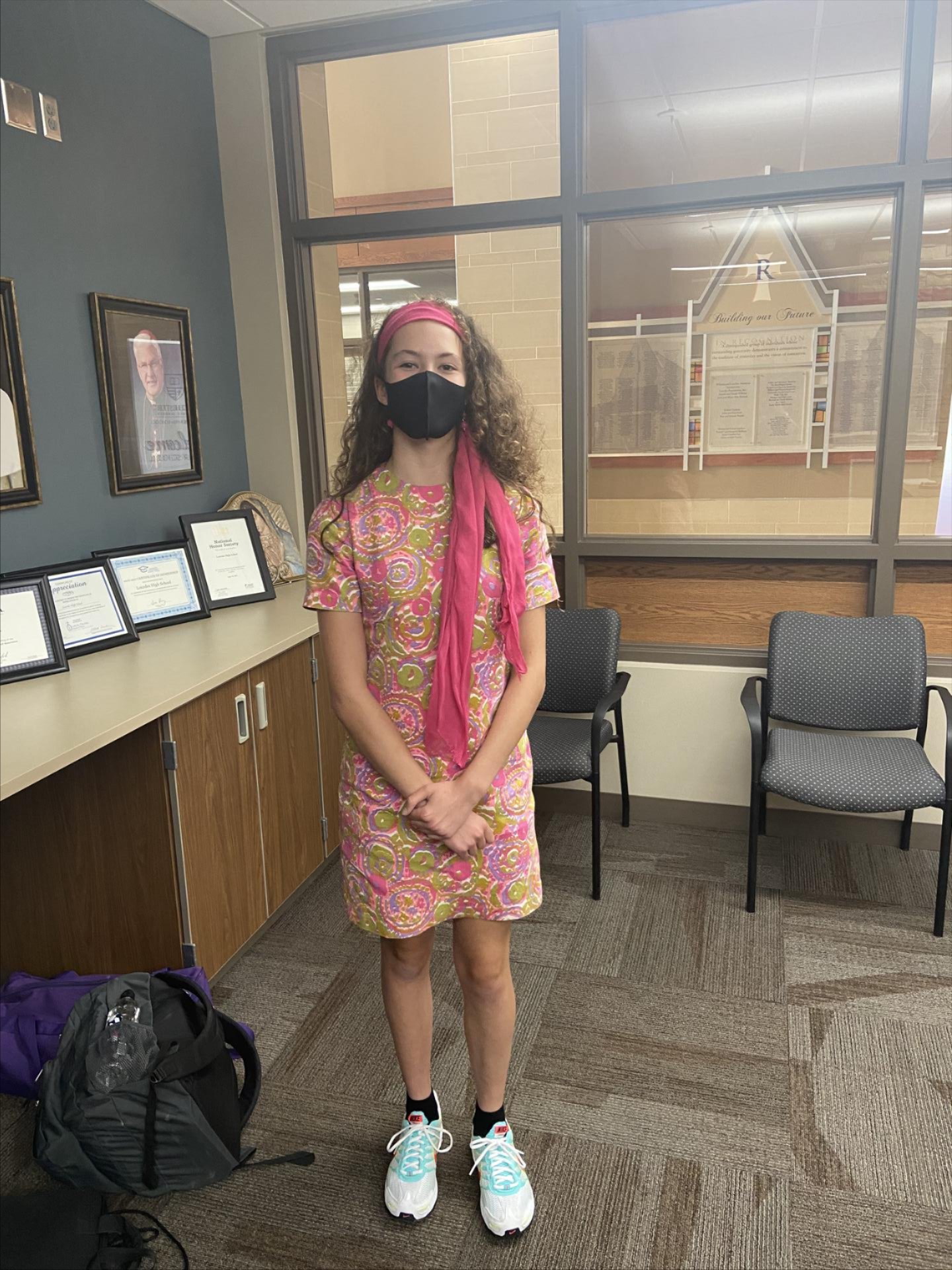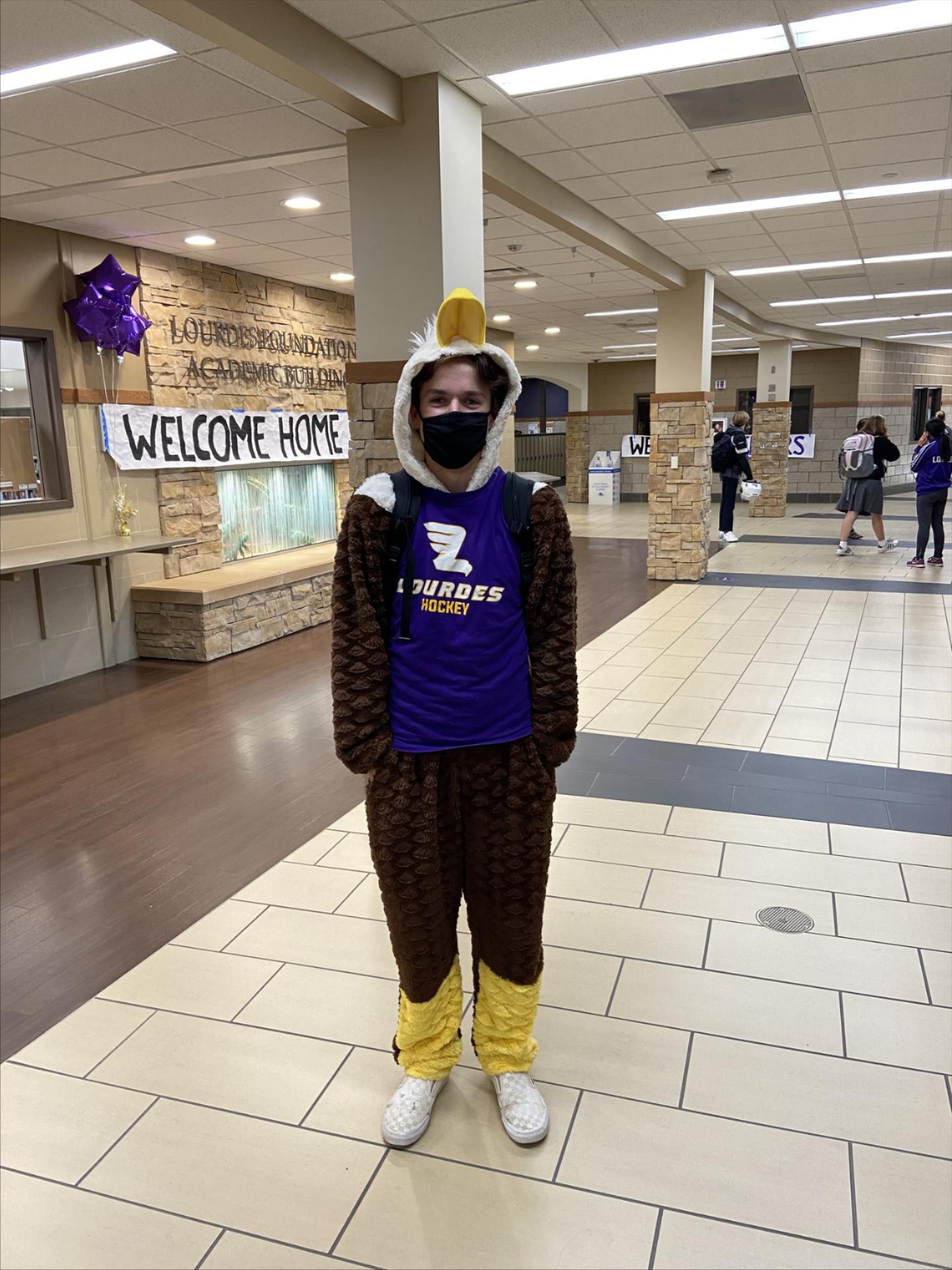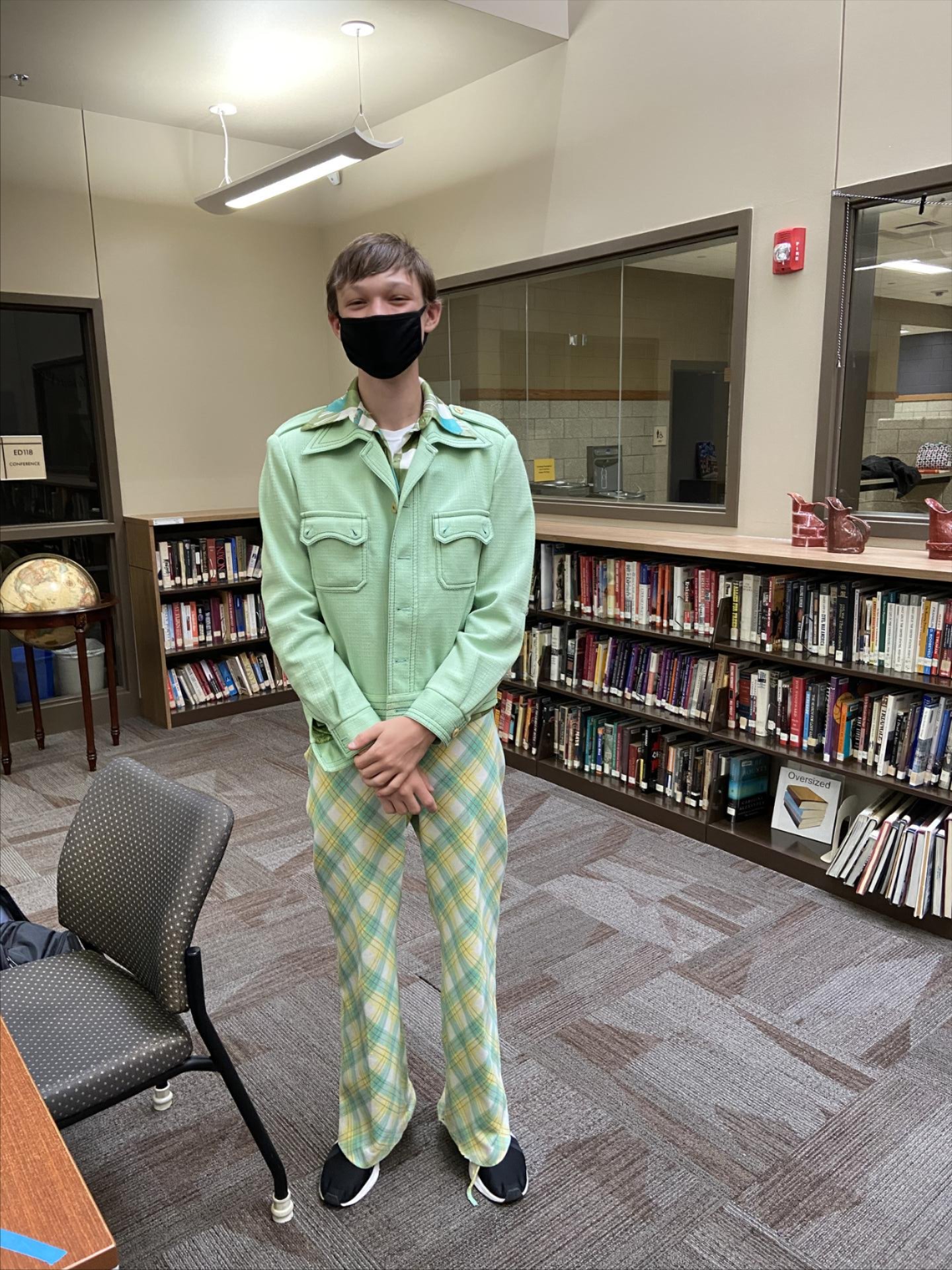 Homecoming by definition is: "the return of a group of people usually on a special occasion to a place formerly frequented or regarded as home." This year, our homecoming may not have included all of the same festivities it once had, but it is certainly the most special homecoming we have ever had in Lourdes history. Our school feels alive again after nearly six months of empty halls.
We kicked off the week with the LHS band performing pep songs to welcome students. Students had fun each day dressing in a new decade and there was a school wide game of "Guess Who" in which students matched faculty members to their high school photo. We ended our week showing our spirit for the school!
We are thrilled to welcome our new and returning students home!!
If your student must quarantine due to a possible COVID-19 exposure or is awaiting the results of his/her own test, please notify LHS attendance and have your student contact his/her teachers so that he/she can get homework and/or attend class online.
Please mark your calendars, 10/14/2020 is a test day for 10th and 11th graders. 9th and 12th graders will not report to school this day.
Sophomores will be taking the PreACT, a practice ACT test, that enables 10th-grade students to experience the ACT and better prepare for the ACT test their junior year.There is no cost for this test.
Juniors will be taking the PSAT/NMSQT, which assesses students' skills in three areas: reading, writing and language, and math.
Students will be receiving more information about these tests in their class meeting groups soon.
Students must arrive by 7:45, and will be dismissed at 11:30-12:00pm.
There will be no food services on this test day.
Here is the link to the reopening plan. You may want to check it periodically for changes, we will do our best to communicate what those changes are.
The Eagle Booster Club supports the general growth and development of athletics for students within RCS. Membership is comprised of RCS parents, alumni, community members, and businesses working together with goals to heighten, enhance, and enrich the athletics programs. Members promote and provide a high quality experience for students, coaches, directors, and fans through sponsorship opportunities, fundraising, and volunteer efforts. Eagle Boosters are passionate and committed to supporting the overall mission of RCS through support of athletics.
Please consider joining the Eagle Booster Club by clicking here and becoming a member today!
We are looking for coaches to work with our high school athletes. Positions open are JV Boys Basketball and JV Boys Hockey.
To apply, click here.
Picture retakes will be on October 8, 2020.
Students who wish to have a retake should still come in uniform, and can bring an appropriate top to school to change into for their photo.
Our Rochester Catholic parishes along with the amazing staff at RCS are so excited to walk with parents as your child prepares for the sacrament of Confirmation. Don't miss out on important communication, details, materials, and deadlines – make sure that you sign your son or daughter up for the confirmation preparation at your home parish. Confirmation preparation typically begins in 9th grade, but can be deferred if a student isn't ready. Please click here for program details for your parish. Not registered at a parish yet? We can help with that too!
Spread the word about our amazing preschool program at RCS - The Nest! Vote now through September 26 to nominate The Nest for Best Preschool in the Post Bulletin's Best of the Best awards. To vote, visit postbulletin.com/pbbestofthebest, click on Life & Leisure and Preschool, and type in "RCS - The Nest."
.
The Spirit Shop is open Wednesday evenings from 5:30-7:00 p.m. and Friday mornings from 8:30-10:00 a.m. For more information, visit rcsmn.org/spiritshop