Weekly Broadcast August 28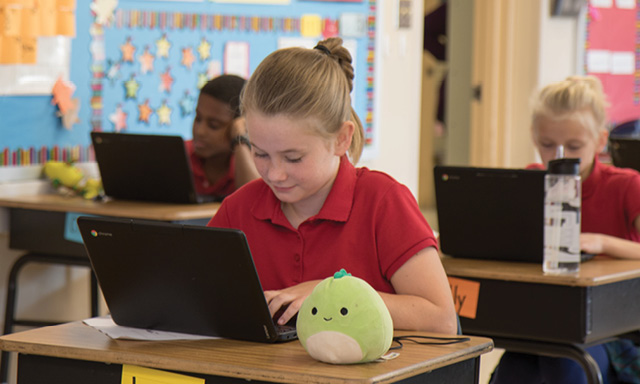 Principal's Welcome

Hello St. Pius X School families!

We have been busy preparing for school to begin again and are so excited to welcome our students, especially those who will be joining us for the first time. As we journey with Christ this year, I would like to encourage you to seek God in all things. When you hear a child laugh, God is filling your heart. When you see old friends for the first time in a long time, Christ is gathered there among you. When you see your child after school and they can't wait to tell you about their day, let their words write upon your heart. We have all missed out on so much since March that it is important to seek out all that is good in life. It will take a collective effort from our community to help us maintain in-person instruction for as much time as possible this school year, and we want to thank you for your support thus far.


God Bless,
Dave Jenson
St. Pius X School Principal
K-5 Extended Care Dropoff and Pickup
Please remember that for AM Extended Care, K-5 students should be dropped off in the South St. Pius X Church parking lot and enter Door 5. After your student is temperature checked and answers the health survey, our lead morning extended care paraprofessional Luke Teague, will give you a thumbs up that you are free to go. For pickup, students may be outside or in the gym, so please call (507) 218-7873 when you arrive at St. Pius X and we will let you know where to pick up your child(ren). Please remember that parents should avoid coming into the school building this year except in rare instances.
Morning Drop Off 8:30-8:50 AM
Our regular time for student drop off hasn't changed from last year. The car line should go from 12th Ave NW to 12st St NW and drop off near the corner of 13th St NW. We ask that all students make their way to the designated area for their class. We will have several staff outside to help with this process, especially the first couple weeks of school. There will be large orange cones marked with grade numbers.
Taher Food Service
We are happy to have Taher Food Service providing our school lunches this year.

September Lunch Menu

Student Folders
If you haven't had a chance to drop off student folders, please send them on your child(ren)'s first day of school.
Attendance Policy
If your child will be absent, please call the school office at (507) 282-5161 or send an email to stpattendance@rcsmn.org by 9:30 am. If your child is ill, please identify the symptoms. This is also true for students who are distance learners and will not be participating that day.

Please visit our website for our attendance policies and procedures.
Volunteer Opportunities
We will have a limited number of volunteer opportunities due to Covid-19. These will include lunchroom supervision, table clean up help, and small group classroom supervision for some students that have distance learning services in the classroom. Please email Mr. Jenson at djenson@rcsmn.org if you are interested.

As we prepare to cheer on our Eagle athletes we want to remind everyone that due to the limited number of spectators permitted at MSHSL events, the following rules have been established:
Spectators are limited 250 per event.
Students and RCS staff must sign up in the Activities Office for home and away Varsity games by noon the day of the game. RCS attendance numbers will be determined based on the event/game and parent sign up. Attendance is not guaranteed for away events. Sign up by emailing activities@rcsmn.org.
All spectators are encouraged to wear a mask at home and away games.
RCS students MUST wear a mask at all home games.
All spectators should promote social distancing (6 feet) when watching events.
Spectators will not have access to student-athletes during competition. They may connect with them following completion of competition.
The Eagle Booster Club supports the general growth and development of athletics for students within RCS. Membership is comprised of RCS parents, alumni, community members, and businesses working together with goals to heighten, enhance, and enrich the athletics programs. Members promote and provide a high quality experience for students, coaches, directors, and fans through sponsorship opportunities, fundraising, and volunteer efforts. Eagle Boosters are passionate and committed to supporting the overall mission of RCS through support of athletics. Please consider joining the Eagle Booster Club by clicking here and becoming a member today!
We are looking for coaches to work with our high school athletes. Positions open are JV Boys Basketball and JV Boys Hockey.
To apply, click here.